We created Africome not only because we love Africa, but also because we want to help protect and sustain it.
When you love someone or something, you feel responsible for it and you want to take care of it. When you receive so much, you also want to give back.
We are not experts in conservation, neither in aid development, but we handpick our partners and support operators who are engaged in different fields such as sustainable tourism, protection of endangered species and education. They are competent and passionate professionals, but above all friends who share our vision.

"In Africa you can't wait for the patient to get to the hospital, because he will die. You have to get the hospital to the patient", noticed Michael Wood, English surgeon and founder of Amref. For 50 years the Flying Doctors' Clinical Program has been flying doctors to areas where there's no medical aid, providing free care to disadvantaged populations.
From the experience of the Flying Doctors Amref Health Africa was born. Nowadays Amref is the major no profit health care organization in the African continent, with the aim of helping health and social development in the most remote and marginalized areas.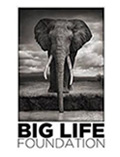 Founded in 2010 by photographer Nick Brandt and conservationist Richard Bonham, Big Life Foundation uses innovative conservation strategies and collaborates closely with local communities, NGOs, government agencies and national parks to protect Eastern Africa's wild lands and wildlife, including one of the greatest populations of elephants left in Africa.
The first organization in Eastern Africa that has coordinated anti-poaching teams operating on both sides of Kenya-Tanzania border, Big Life supports a community-based approach to conservation, with the aim of establishing in Amboseli-Tsavo a successful conservation model that can be replicated across the African continent.

In the last 25 years the Cheetah Conservation Fund (CFF) has devoted its efforts to the study of endangered big cats, fighting for their survival lead by doctor Laurie Marker, American zoologist unanimously considered the leading expert on cheetahs in the world.
CFF believes that cheetahs are among the most important natural resources of Namibia and that everybody, including local populations, should learn and respect them. CCF is based in a visitor centre nearby Otjiwarongo, in the heart of Namibia, that hosts more than 40 orphan cheetahs and offers visitors several educational activities.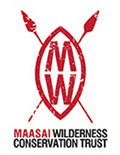 Based in the Chyulu Hills of Kenya, the Maasai Wilderness Conservation Trust (MWCT) operates to protect the legendary ecosystems and astounding biodiversity of East Africa, together with the extraordinary cultural legacy of the Maasai people, through conservation projects that directly benefit local communities.
Nowadays the long-term survival of the famous Maasai culture and of the ecological treasures that exist within their land is seriously menaced. MWCT is a pioneering partnership between Maasai leaders and professional conservationists that demonstrates that Maasai people can thrive, and not only survive, by protecting and managing their ecosystem wisely.

Nema Foundation is a charitable organization registered in UK and Mozambique, working in the areas of health, education, enterprise and agriculture. It promotes grassroots projects with the aim of improving living conditions and creating opportunities for the future of local rural communities in Northern Mozambique.
The foundation supports 24.000 people in 16 villages in the Cabo Delgado district, providing education and training, infrastructures and constant support to pregnant women, orphans and vulnerable children. The aim is to empower the communities to enable a self-reliant future through education, awareness and opportunities.

The Great Plains Foundation is a charitable organization committed to conserving environment, wildlife and local communities of Africa, through the promotion of responsible tourism to help alleviate poverty and to support community development.
To this end the foundation has formed Rhino without Borders, a partnership between Great Plains Conservation and AndBeyond with the purpose of moving 100 rhinos from the highest poaching zones in South Africa to Botswana, one of the most secure areas in the whole of Africa. Conservation of lions, elephants and rhinos is crucial to the future of tourism in Africa and to the survival of local communities depending on it.